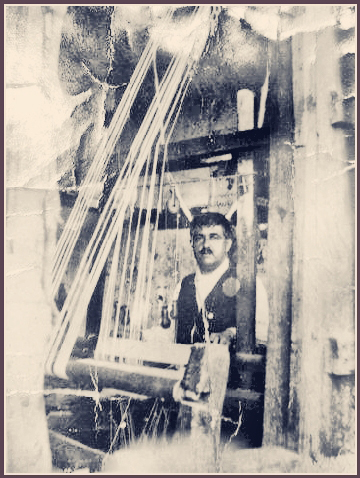 OUR STORY
Story of our family with textiles started back in 1900 in Bursa, Meydancik. While our grandfathers engaged with mechanic jacquard loom weaving, our grandmothers were involved in silkworm farming and silk thread production. Bursa used to be one of the world wide known capital of silk production and silk weaving. The silk threads that we made used in fabrics such as, qutnou, sevai, kemha or diba, which are traditional to Bursa. By the end of 1900's, with generations of the experience and the help of latest technological developments, our business has evolved from home and workshop production to an industrial textile manufacturing.
---
"A Living space with comfort and character"
Textiles have always been a passion for designers to add a livable touch to an interior. With more then 4 generations of experience Orlena Textile has presented its fashionable and exclusive products for a "living with a character and comfort". We design and manufacture ; rugs, throws, pillows, table cloths, bed linens, runners and many other high quality home textile products that can be combine with each other.

Orlena differs with its unique designs from its competitors. Each design and pattern, a subtle alchemy of technique and creativity, results step by step in unique products in accordance with a chosen style and place.


"Experience meets innovation"
While delivering classic alternatives that are untouched by the seasonal trends; our fashion team also pushes the limits of contemporary creativity with persistent hard work.

Our ability to create innovative and exquisitely designed products, leads us to work with clients whom looking for originality as well as quality.


"Quality is not a coincidence "
With years of experience, we are confident that we can provide the ultimate solution for our business partners.

Production capacity of our jacquard looms reaches up to 1.500000m2 each year.

The perfect balance of experience and technology throughout the manufacturing process, paying attention to details in quality controls have been the key to success of Orlena for many years!

All of our products are free from harmful chemicals for human body and environment and manufactured according to Oeko-Tex Standards.